Lee County Airport
Mailing:
P.O. Box 367
Jonesville, VA 24263

Location:
773 Airport Road
Jonesville, VA 24263

Contact: 
D. Dane Poe,
County Administrator
Phone (276) 346-7714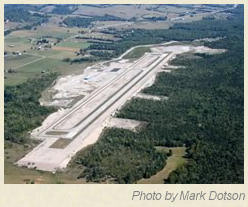 FAA Identifier Number – 0VG

5,000 feet lighted runway

Full-length parallel taxiway

Lighted Windsock

Services:

Tie downs

Terminal Building

100LL AvGas available 24/7 by major credit card

Local weather – AWOS frequency 120.125

Weather Information by phone 276-346-3333

We currently do not have a FBO on site.

Additional Information:
www.airnav.com/airport/0VG
www.doav.virginia.gov
This site is designed for County residents and visitors to use for informational purposes. If there is any information not contained in this website, that you feel may be helpful to Lee County residents, please let us know.